11/03/2022
Educating Payers on the Value of HME - New Resources Available from AAHomecare
AAHomecare's Payer Relations Council has been working on highlighting the value of the home medical equipment and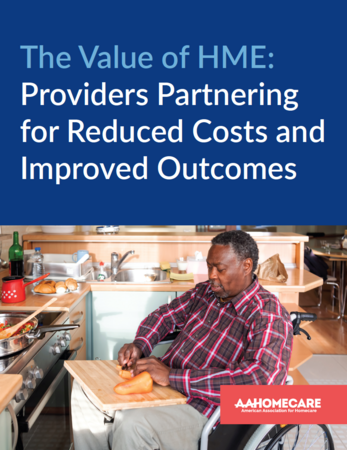 creating consistent messaging and tangible resources providers can use to speak with payers, Medicaid programs, and state legislators. At Medtrade last week, our Payer Relations team unveiled the new Value of HME Brochure, designed to promote the benefits of home medical equipment and its importance within the health care continuum. This brochure:
Describes customer satisfaction in care at home
Standardizes the messaging around what a partnership with HME providers can do for payers
Includes multiple embedded videos, statistics, and infographics describing:

Value of an established HME partnership
Reduced Cost
Improved Patient Outcomes
Enhanced Patient Satisfaction
Growing need for HME
Now is the time to reach out to payers you have individually negotiated contracts with. Help them understand the value you bring to the community and to their customers with this brochure.