Complete Story

02/18/2019
OAMES Hosts "What's the Buzz" Series to Keep You Plugged In!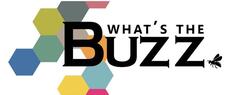 Find that industry news and payer updates are occurring at a pace faster than you can keep up? Ever wonder what you may be missing because it was buried in your email inbox? OAMES has put together a series of monthly calls this spring to streamline communications and keep you in-the-know! We expect most of the information will focus on state developments, Medicaid and managed care regulatory and legislative updates, but we'll also bring in national speakers as needed on Medicare, federal legislation and other hot topics. These will be affordable one-hour discussions to keep you and your staff plugged in and give you peace of mind as you focus on serving your customers and managing the hectic day-to-day duties of your HME business.
Hold the dates! The calls will be held from 1-2 pm on April 17, May 8 and June 12. Thank you to our sponsor ECS North for providing the technology to bring these educational forums to our members. Watch for registration details in the coming weeks!