Complete Story

09/23/2020
Thank You to All Who Made the HME Industry Virtual Conference a Huge Success!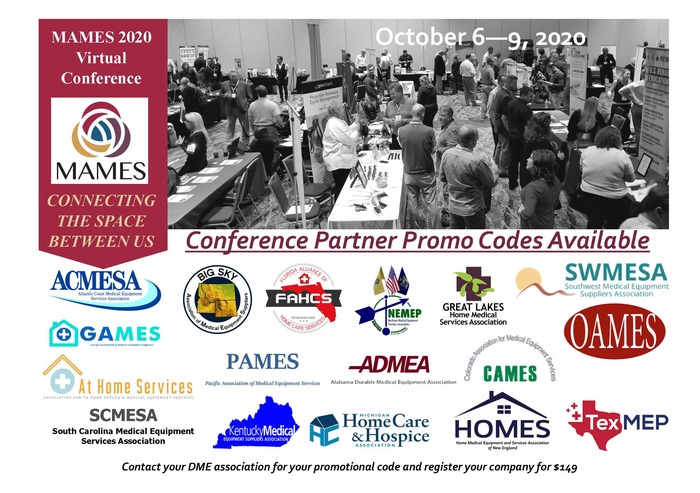 OAMES and 18 other HME associations covering 42 states participated in an unprecedented virtual experience on Oct 6-9 spearheaded by the Midwest Association for Medical Equipment Services & Supplies (MAMES).

The event featured incredible networking in virtual "exhibit halls", timely education by HME experts, and interactive connections with friends and colleagues. For registrants, the exhibit hall remains open until October 31 and the sessions have been uploaded for viewing online so enjoy continued access to this great event!
Missed the conference?
You can still register and access the sessions and exhibit hall until October 20.

With canceled events and limited travel this fall, this unique program is just the ticket to stay informed on industry issues and connected with HME vendors.

Thank you to MAMES for the successful collaboration and the hard work of their staff, Rose, Jim and Sara. A huge thanks to our supportive exhibitors and sponsors who made this special program possible!
** OAMES next program is the "Medicare and Competitive Bidding Update" Webinar scheduled Nov. 11 with Juris B DME MAC and CBIC reps. Click here for program and registration details!